Very genuine information on top comedies 2013
|
If you are a motion picture fan, you could still keep in mind the year of 2013, as this was one of the most remarkable year with some outstanding motion picture launches. Films are components as well as parcels of our lives- they bring a great deal of remarkable minutes- enjoyable, satisfaction as well as usually unhappiness as well. Year 2013 has actually been born in mind as the year of convenience in motion picture production, as we have actually kept in mind launches of remarkable motion pictures in various styles.
From action as well as scary to funny and also enthusiastic love- every film fans had their very own preferred launches. This is the reason the year 2013 will certainly constantly be kept in mind by worldwide motion pictures lovers- it offered many excellent memories as well as treasuring feelings. As a real film fan, you will certainly constantly remember this discount year. So look into very wonderful information on movies comedy 2013 right now.
If you're finding for very cool information on good comedy movies 2013, you have actually land on the outstanding blog post.Via:Buzzfeed
This was such an unusually fantastic year for film that we couldn't pare down our list to just 10. Here are the movies that made BuzzFeed Entertainment laugh, cry, gasp, swoon, and fall in love.
It was a very, very, very good year to be a moviegoer. So rather than argue endlessly, trying to winnow down 2013's crop of fabulous filmmaking to a standard top 10 list, the BuzzFeed Entertainment team culled together our separate lists of favorites into a mega-list of 27 movies that surprised us, charmed us, and made us laugh and cry and gasp and swoon. These may not be your top picks — they probably aren't! — so please think of this as a snapshot of our favorite films this year.
27.
Frozen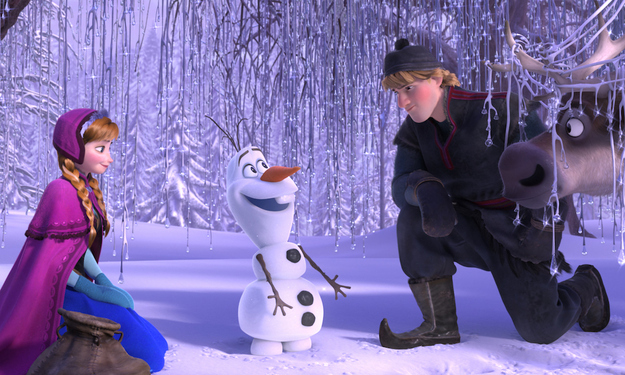 Walt Disney Animation Studios
Directed by: Chris Buck and Jennifer Lee
Written by: Jennifer Lee (screenplay), and Chris Buck, Jennifer Lee, and Shane Morris (story)
Just as Pixar seemed to be hitting an unfortunate creative slump, Walt Disney Animation Studios hit a home run with this animated musical that harkens back to studio's 1990s heyday. The songs are witty and memorable, the humor bright and surprising, and the sisters at the center of the film are the kind of forthright, self-determined heroines that should be far more commonplace in the movies. —Adam B. Vary
26.
The Way Way Back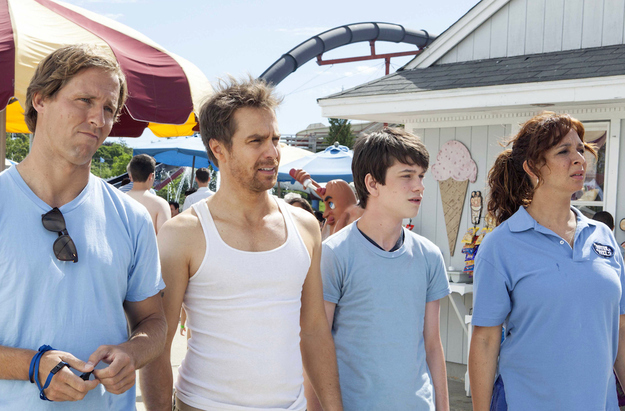 Fox Searchlight
Directed by: Nat Faxon and Jim Rash
Written by: Nat Faxon and Jim Rash
A fraught family trip to the beach for quiet 14-year-old Duncan (Liam James) — with his oblivious mother (Toni Colette) and her smarmy boyfriend (Steve Carell) — turns into a summer of discovery when Duncan finds a job at a local water park. He also finds a sense of belonging, under the wing of sophomoric manager Owen (Sam Rockwell). Sweet without becoming saccharine, The Way Way Back is a funny and knowing look at tiptoeing on the edge of adolescence. —Jace Lacob
25.
The East
Myles Aronowitz / Fox Searchlight
Directed by: Zal Batmanglij
Written by: Zal Batmanglij and Brit Marling
In its examination of the eponymous violent leftist cell, The East plumbs the corruption of everyone, from the reluctant spy protagonist, to the rebels with suspect motivation, to the apparently evil people running demonstrably evil corporations. Although the end of the film is incongruously redemptive, The East is a bitterly thoughtful look at capitalist society. —Ariane Lange
24.
20 Feet from Stardom
Radius/TWC
Directed by: Morgan Neville
Some of your favorite songs of the '60s, '70s, '80s, and '90s wouldn't be what they are without the backup singers standing (and sometimes dancing) behind the stars who get the spotlight. This exuberant and electrifying documentary tells the story of several of those amazing singers, including Darlene Love (who's worked with just about everyone, from Elvis to Cher), Merry Clayton (the woman behind the primal "Rape! Murder!" in the Rolling Stones' "Gimme Shelter"), and Lisa Fischer (who won a Grammy for her 1991 single "How Can I Ease the Pain", only to fall back into obscurity). For any music fan (so, like, everyone?), it is essential viewing. —ABV
23.
The To Do List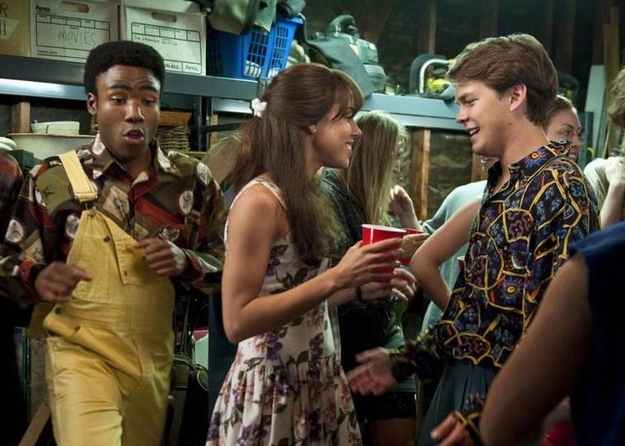 Bonnie Osborne / CBS Films
Directed by: Maggie Carey
Written by: Maggie Carey
The jokes are raunchy and the characters wear skorts, but what is quietly revolutionary about this comedy is that it's about a teenage girl (!) who wants to have sex (!!) but who isn't about having a magical first time (!!!). All she wants is to have a pleasurable experience the first time she has intercourse, which is a refreshing approach. Nothing about the young female protagonist (played with a meticulous straight face by Aubrey Plaza) changes just by dint of having had a penis in her vagina: a revelation. —AL
22.
Dallas Buyers Club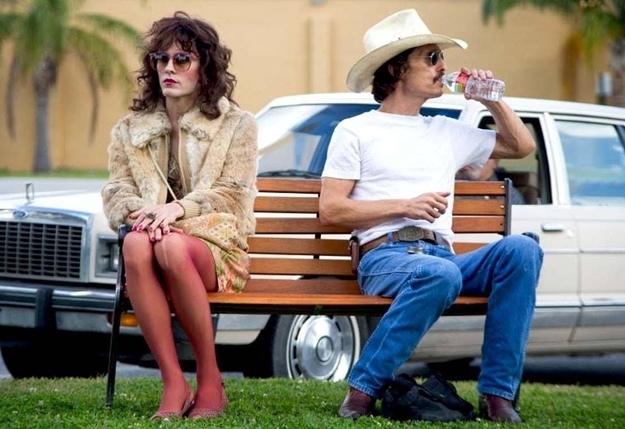 Anne Marie Fox / Focus Features
Directed by: Jean-Marc Vallée
Written by: Craig Borten and Melisa Wallack
Aside from the fact that this movie sheds a necessary light on how the early AIDS epidemic exposed serious problems within our own medical system, the performances in this film are nothing short of phenomenal. Matthew McConaughey is almost unrecognizable as Ron Woodruff, a very thin and very determined rodeo cowboy who takes his AIDS treatment options into his own hands. And as Rayon, a transgender woman who helps Woodruff, Jared Leto makes a dramatic transformation and gives a gut-wrenching performance that are sure to earn many awards this season. —Erin La Rosa
21.
Frances Ha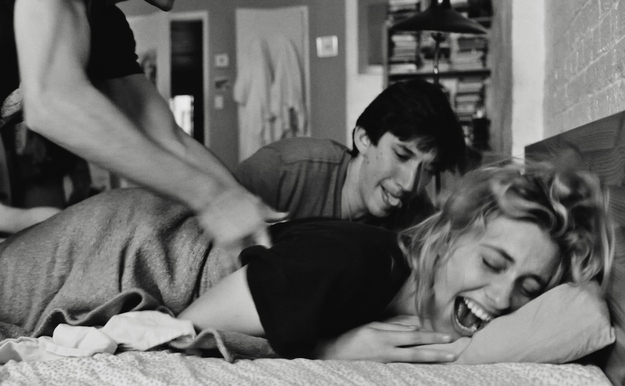 IFC Films
Directed by: Noah Baumbach
Written by: Noah Baumbach and Greta Gerwig
Frances Ha might just be the best Whit Stillman film not made by Whit Stillman. Shot in crisp black and white, the film evokes a Stillman-esque perspective on privilege and class (and the obliviousness of those living within the bubble of wealth) while creating a story that is permanently affixed to the moment we live in. Gerwig's titular Frances is a 27-year-old dancer who lives as though she is perpetually stuck in adolescence, driven by whims and desires that she should have left behind in college. Part picaresque, part psych case study of arrested development, Frances Hais a portrait of two friends, Gerwig's Frances and Mickey Summer's Sophie, who grow apart and fall together in an ebb and flow that feels as natural and timeless as the tides. —JL
20.
Fruitvale Station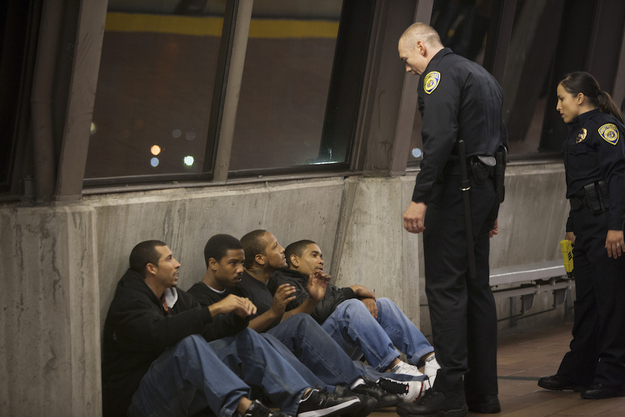 The Weinstein Company
Directed by: Ryan Coogler
Written by: Ryan Coogler
Fruitvale Station is one of the most devastating movies we've seen in years, and from a rookie filmmaker to boot. Ryan Coogler wowed Sundance with his film about the last day in the life of 23-year-old Oakland resident Oscar Grant, who was shot to death by Bay Area Transit Authority police on New Year's Eve in 2009. Michael B. Jordan's incredible performance as the late Grant cements this as a must-see. —Jordan Zakarin
19.
World War Z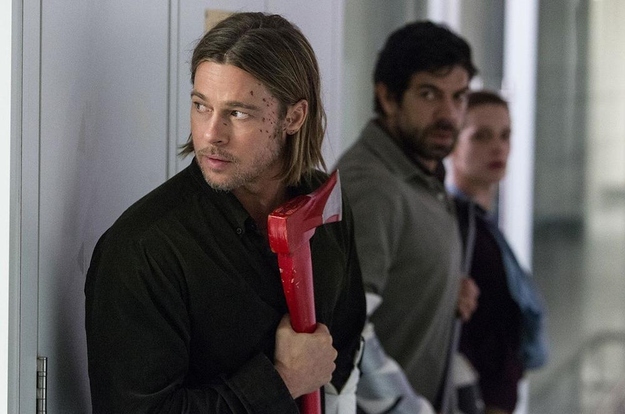 Paramount Pictures
Directed by: Marc Forster
Written by: Matthew Michael Carnahan, Drew Goddard, and Damon Lindelof (screeplay); Matthew Michael Carnahan and J. Michael Straczynski (story); based on the novel by Max Brooks
Usually, when the writing credits for a movie are as convoluted as the ones above, the movie they're attached to is nothing short of a mess. That was certainly the expectation for World War Z, which had to reshoot its entire third act. By some miracle, not only was this loose adaptation of Max Brooks' best-seller not a mess, it was a thrilling, sprawling zombie epic, a summer popcorn thriller that actually had some ideas rattling around inside it. It still wasn't perfect, but it was the best, most refreshing surprise of the summer. —ABV
18.
Kill Your Darlings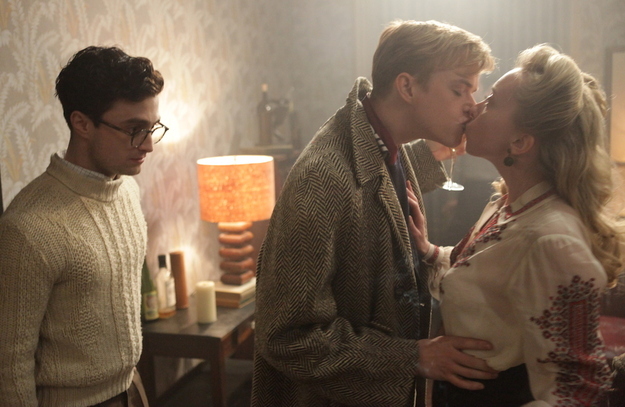 Jessica Miglio / Sony Pictures Classics
Directed by: John Krokidas
Written by: Austin Bunn and John Krokidas
Harry who? Daniel Radcliffe managed to eradicate his most famous role from viewers' minds with his performance as legendary Beat Generation poet Allen Ginsberg — before he became a legend. Co-writer-director John Krokidas understood how the same obsessive madness that inspired Ginsberg and his fellow Beats Jack Kerouac (Jack Huston) and William Burroughs (Ben Foster) also inspired his emotionally dangerous obsession with Lucien Carr (Dane DeHaan, mesmerizing), the man who brought them all together. —ABV
17.
Warm Bodies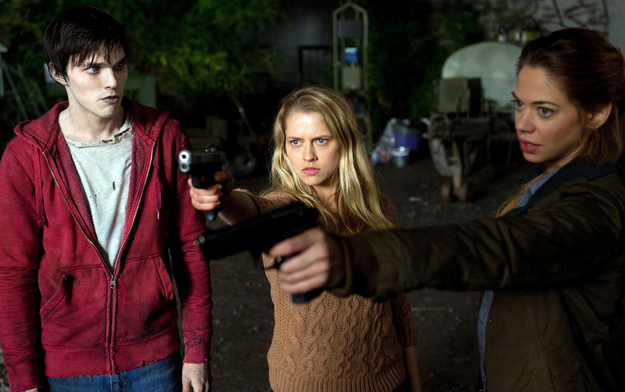 Jonathan Wenk / Summit Entertainment
Directed by: Jonathan Levine
Written by: Jonathan Levine; based on the novel by Isaac Marion
Hollywood just doesn't make enough zombie rom-coms, or at least that's what the cleverly written Warm Bodies proves. The cast is filled with effortlessly comedic talents like Rob Corddry as a zombie best friend, and John Malkovich as headstrong Julie's (Teresa Palmer) overbearing father (to say the least). Palmer is kind of like the love child of Jennifer Lawrence and Kristen Stewart, and, best of all, Nicholas Hoult manages to make his lovesick zombie endearing and, dare I say…hot. Yes, Hoult is a hot zombie, and this film is intensely charming. —EL
16.
Prisoners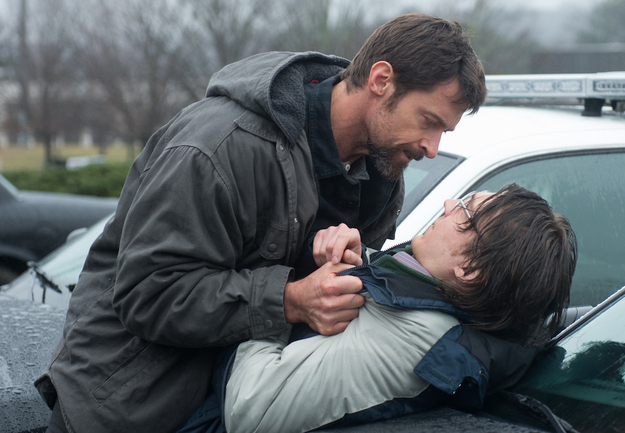 Wilson Webb / Warner Bros. Pictures
Directed by: Denis Villeneuve
Written by: Aaron Guzikowski
When two girls go missing on Thanksgiving, grief-stricken father Keller Dover (Hugh Jackman) takes matters into his own hands and abducts the man he believes is responsible for their kidnapping (Paul Dano), setting into motion a gripping and disturbing exploration of guilt and punishment as well as the psychological damage of abuse. While Jackman and Jake Gyllenhaal are both extraordinary here as Dover and Detective Loki, the cop assigned to Dover's case, it's Melissa Leo's visceral performance that steals the spotlight. Prisoners is not for the faint of heart — it's often spectacularly brutal and disturbing — and the emotional fireworks encountered in the third act will be forever seared into your brain. —JL
15.
The Kings of Summer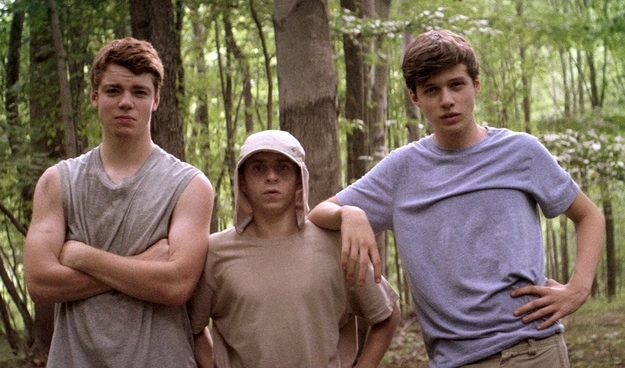 CBS Films
Directed by: Jordan Vogt-Roberts
Written by: Chris Galletta
A movie like The Kings of Summer hasn't come out in a long time. The story of three friends (played by Nick Robinson, Gabriel Basso and Moises Arias) finding their own independence over the course of a summer is reminiscent of Now and Then or The Sandlot. Whimsical, funny, and heartbreaking, it even features performances fromreal-life awesome couple Nick Offerman and Megan Mullally. —EL
14.
Enough Said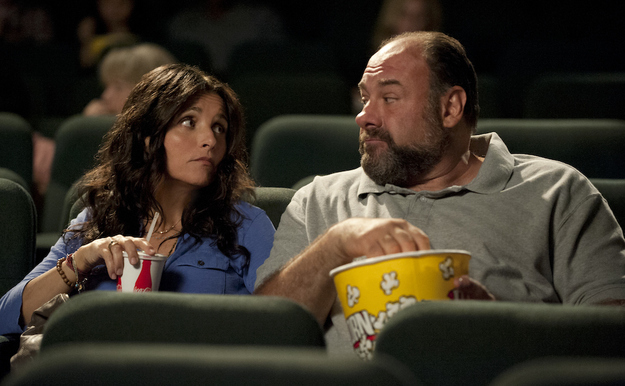 Fox Searchlight
Directed by: Nicole Holofcener
Written by: Nicole Holofcener
In Nicole Holofcener's gorgeous film, middle-age romance is given the sort of tender attention that it rarely gets in Hollywood. Enough Said depicts the blooming and fading of ardor between divorcées Eva (Julia Louis-Dreyfus), a masseuse and single mom, and Albert (James Gandolfini), a portly, sloppy guy who works at a museum that celebrates broadcast media. Louis-Dreyfus and Gandolfini are both at the top of their game here, imbuing their respective characters with a lived-in patina of honesty. When Louis-Dreyfus smiles through her tears, or the late, great Gandolfini grits through emotional pain, you realize you are watching a masterclass in understated acting so vivid and real that Eva and Albert feel like old friends long after Enough Said has ended. Treasure this film. —JL
13.
Stories We Tell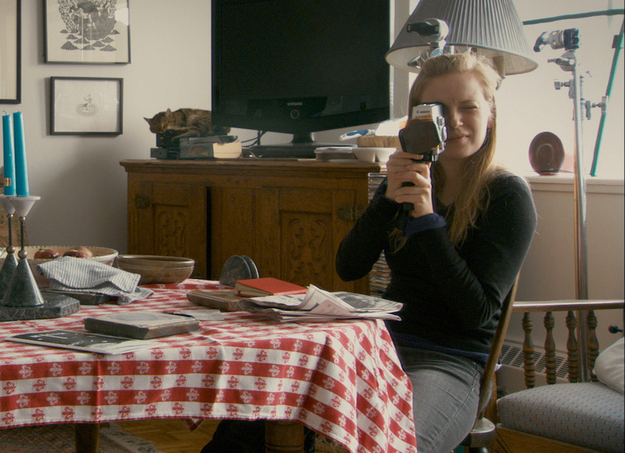 Roadside Attractions
Directed by: Sarah Polley
Written by: Sarah Polley
Every family has secrets — some more than others — but it's often the way they choose to share those secrets (or not share them) that proves the most fascinating. Sarah Polley's Stories We Tell is a deeply personal film, chronicling her late mother's life and the writer-director's discovery that her biological father was not the man she knew as her dad. Rather than let one person tell the tale, Polley interviews all the key figures, as well as people on the fringes of the story, providing an account that is sometimes contradictory, but always deeply satisfying. Ultimately, it doesn't really matter whose version is the most correct once all of the voices have combined to form a complicated, emotionally resonant story. Polley is adept at tugging on heartstrings — never in a calculated and manipulative way, but as a natural result of her openness and sensitive subject matter. Stories We Tell is no different: The audience is invited into the family, flaws and all, and laughter and tears flow freely. —LP
12.
Blue Jasmine
Merrick Morton / Sony Pictures Classics
Directed by: Woody Allen
Written by: Woody Allen
Blue Jasmine is easily Woody Allen's best work in years, a gorgeously realized examination of wealth, fraud, and vanity. It centers on the titular Jasmine (Cate Blanchett), a trembling flower whose grasp on reality and her sanity is already slipping when she is forced to move in with her blue-collar sister Ginger (Sally Hawkins). Jasmine struggles to start anew after her Madoff-esque financier husband (Alec Baldwin), who was charged with fraud, commits suicide in prison. What follows is a potent reflection on gilded Manhattan excess, the false lure of starting over, and the split-second mistakes that end careers, marriages, and lives. The film flits between flashbacks of her idyllic days and what Jasmine perceives as the harshness of her new life, allowing Blanchett, who is truly gripping here, the opportunity to play the character as both fragile and as an embittered, vindictive creature of error. Jasmine is her own worst enemy; her lies and anger have a way of destroying what little progress she makes in San Francisco. The film's final shot — Jasmine alone on a park bench, talking to herself, having fled Ginger's apartment — is both beautiful and haunting, as Jasmine's final fate is left decidedly unclear. Given the greed and ego that ensnare the characters, the kindness of strangers, it seems, is decidedly less kind. —JL
11.
Gravity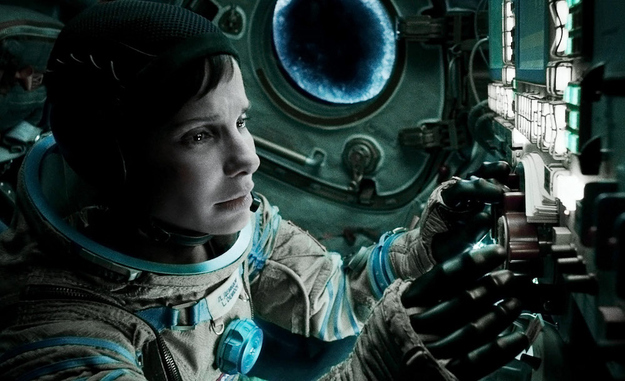 Warner Bros. Pictures
Directed by: Alfonso Cuarón
Written by: Alfonso Cuarón and Jonas Cuarón
Calling Gravity immersive feels like an understatement: Few other films have managed to envelop the audience in their worlds as thoroughly as Alfonso Cuarón does here. Gravity follows medical engineer Dr. Ryan Stone (Sandra Bullock) as she attempts to journey back to Earth from outer space — a stressful, dizzying prospect. As Dr. Stone spins wildly out of control, the camera spins along with her, forcing viewers to cling to the ground beneath their feet. It's an impressive — at times, overwhelming — experience, but ultimately, a cathartic one. For all of the theological questions Gravity raises as Dr. Stone and astronaut Matt Kowalski (George Clooney) converse while drifting through space, the film is less about what is heard and more about what is felt, culminating in a final, long overdue exhale. —LP
10.
Her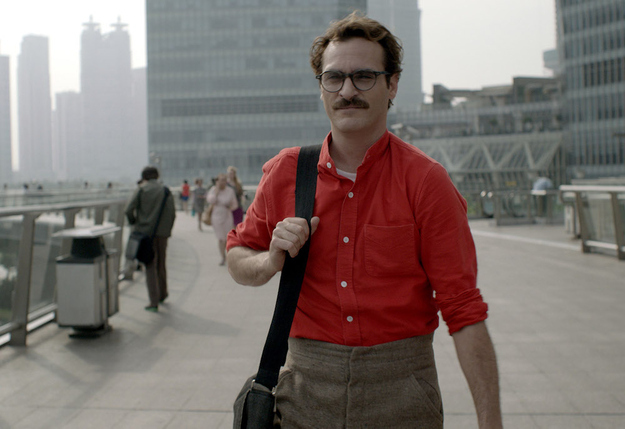 Warner Bros. Pictures
Directed by: Spike Jonze
Written by: Spike Jonze
Whereas 12 Years a Slave looks back with clear eyes at America's shameful past, writer-director Spike Jonze's modern masterpiece is a projection of the country's future. Her, set in a smooth, skyscraper-filled L.A. (though the outside scenes were shot, in part, in Shanghai), focuses on Theodore Twombley (Joaquin Phoenix), a man who composes love letters for other people but cannot make human connections after his divorce. Desperate for contact, he purchases a futuristic cell phone with an artificially hyper-intelligent operating system that comes with an alluring voice (that of Scarlett Johansson) and the ability to learn and grow.
There are many remarkable elements to Her: its gorgeous visuals; its creative and sensible projection of our future; Phoenix's incredibly nuanced lead performance; its suggested conversation about the relationships we deem acceptable; and its vision of our growing dependence on technology. It is less scolding than it is matter of fact; we are becoming one with our machines, Jonze posits — and the real question is what exactly that means. —JZ
9.
12 Years a Slave
Fox Searchlight
Directed by: Steve McQueen
Written by: John Ridley; based on the book by Solomon Northup
There has been a lot of discussion about how this movie has, quite literally, madehistory. As one of the only feature films to depict the institution of American slavery from the perspective of the enslaved, it is an essential cinematic document for generations to come.
But thinking of 12 Years a Slave in purely historical terms risks diminishing the artistry it took to tell the true story of Solomon Northup (played by the blisteringly great Chiwetel Ejiofor), a free black man living in New York in the 19th century and kidnapped into slavery in Louisiana. Director Steve McQueen's unblinking camera soaks in everything from John Ridley's eloquent screenplay to Hans Zimmer's haunting score to Sean Bobbitt's stunning cinematography, and the entire cast — including Michael Fassbender, Sarah Paulson, Alfre Woodard, Paul Giamatti, Adepero Oduye, Benedict Cumberbatch, Paul Dano, and Brad Pitt — seems to breathe together as one. And with her unforgettable debut performance, Lupita Nyong'o will likely haunt your heart for weeks as Patsey, a haggard soul crushed by the physical and psychological weight of picking 500 pounds of cotton a day.
8.
August: Osage County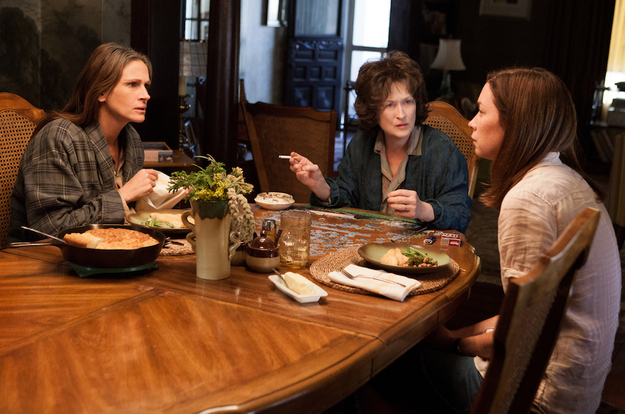 Claire Folger / The Weinstein Company
Directed by: John Wells
Written by: Tracy Letts; based on his play
With a script by Tracy Letts, adapted from his play, and a stellar cast, August: Osage County is an embarrassment of riches. Each scene is abundant with Letts' acerbic barbs, delivered expertly by Meryl Streep as drug-addled matriarch Violet, and Julia Roberts — in perhaps her greatest performance to date — as Violet's oldest daughter Barbara. It's hard to single anyone out, however, when everyone is so good. Letts' writing, so brilliant on the stage, could not have hoped for a better big-screen treatment. —Louis Peitzman
7.
After Tiller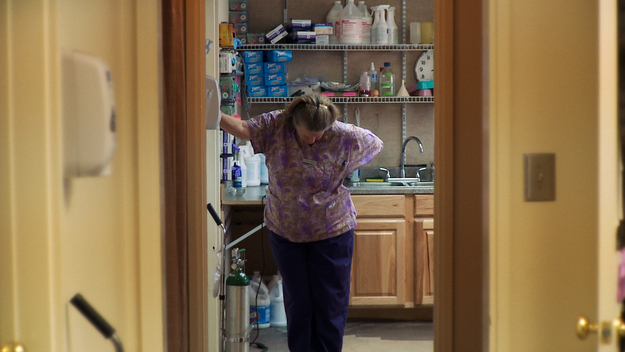 Oscilloscope Pictures
Directed by: Martha Shane and Lana Wilson
Written by: Lana Wilson, Martha Shane, and Greg O'Toole
This documentary about late-term abortion providers and the women who seek them out could have been mired in sorrow. Instead, it manages to be an uplifting, empathetic, and radically feminist look at women's self-determination and the complex doctors who help them. —AL
6.
Before Midnight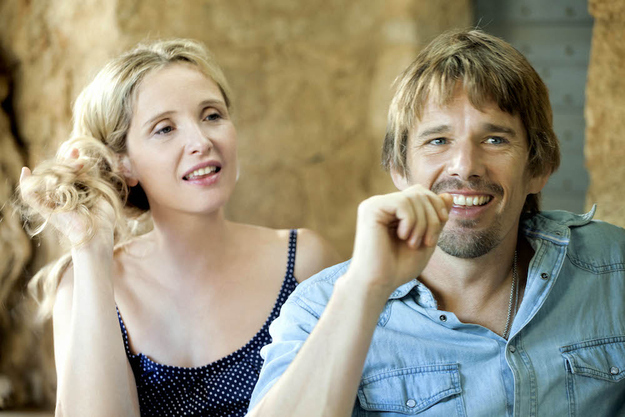 Despina Spyrou / Sony Pictures Classics
Directed by: Richard Linklater
Written by: Richard Linklater, Julie Delpy, and Ethan Hawke
Three movies into the most unlikely film trilogy of the last 20 years — first there was 1995's Before Sunrise, then 2004's Before Sunset — Julie Delpy's Céline and Ethan Hawke's Jesse have become those messy, talky, brilliant friends we knew back in college, but only get to see once every nine years or so. Before Midnight, our latest visit with them, is the best yet, set in the sun-dappled idyll of a Greek seaside town and riven with heated marital sparring that feels excruciatingly and thrillingly real, precisely because we've come to know this couple so well. —ABV
5.
Afternoon Delight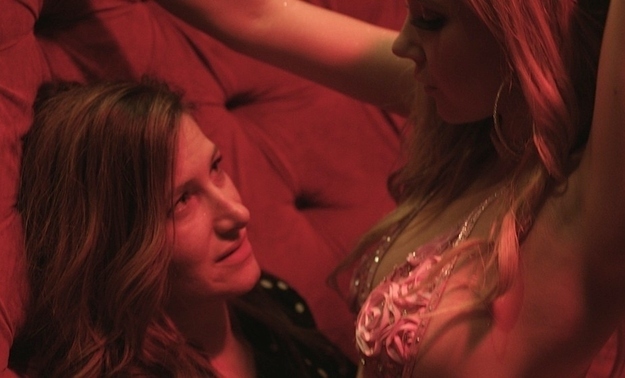 The Film Arcade
Directed by: Jill Soloway
Written by: Jill Soloway
Jill Soloway's film is about having it all on the surface and feeling empty underneath. Whether Rachel (Kathryn Hahn) is right to try to save stripper McKenna (Juno Temple) from a life of sex work is up for debate, but her journey — which is as much about sexual awakening as it is about finding self-fulfillment — is compelling, hilarious, and sometimes devastating to watch. There is a stigma surrounding films about "upper-middle-class problems," but as Afternoon Delight posits, those living a "perfect" life are often far from it. —LP
4.
The Grandmaster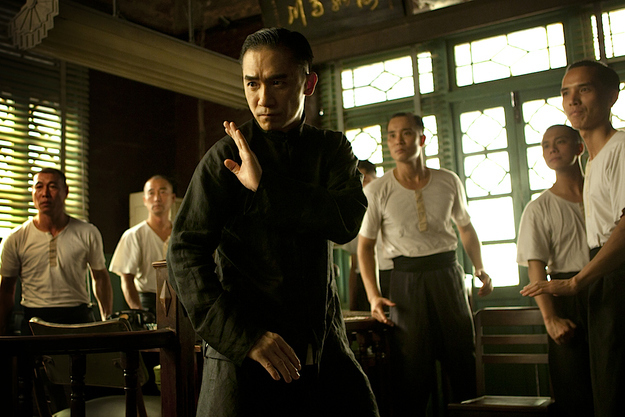 The Weinstein Company
Directed by: Wong Kar-wai
Written by: Wong Kar-wai, Zou Jingzhi, and Xu Haofeng
The Grandmaster is the kind of film that will make you want to use clichés like "tour de force" and "staggering." Operatic in scale and tone, the film's tragedy lies in Wong Kar-wai's epic heroes, who are ultimately restricted by the same historical forces that entrap us all. In the end, consumed by hardship, all the martial arts masters have left are their own principles. —AL
3.
This Is the End
Suzanne Hanover / Sony Pictures
Directed by: Evan Goldberg and Seth Rogen
Written by: Seth Rogen and Evan Goldberg; based on the short film Jay and Seth vs. The Apocalypse by Seth Rogen, Evan Goldberg, and Jason Stone
This apocalyptic comedy was oddly refreshing, in that it's odd that a film in which the actors essentially play themselves would be refreshing in any way at all. But in their directorial debuts, Seth Rogen and Evan Goldberg made a film that allows you to hate and love James Franco simultaneously. It all works, it's all funny, and there are hidden bonus nods to films like Rosemary's Baby and The Exorcist. —EL
2.
American Hustle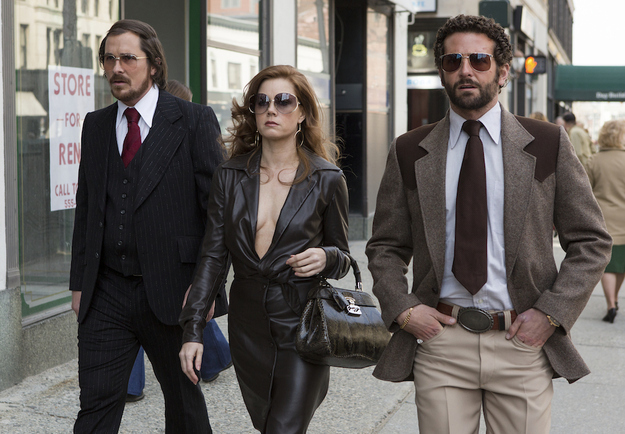 Francois Duhamel / Sony Pictures
Directed by: David O. Russell
Written by: Eric Singer and David O. Russell
Loosely based on the Abscam scandal of the late 1970s, which took down several bribe-accepting congressmen, American Hustle finds co-writer-director David O. Russell teaming up with his recent collaborators Christian Bale and Amy Adams (The Fighter), and Bradley Cooper and Jennifer Lawrence (Silver Linings Playbook) to form his own kind of dream team. Bale, as is his custom, loses himself in the role of a sleazebag huckster with a sloppy gut and terrible comb over, while Adams gives a seductive performance as his mistress and partner in crime. Cooper gets unhinged with more of a simmering madness than the institutionalized insanity he displayed inPlaybook and Lawrence is a delight in a supporting role. The film also reserves the slightest bit of empathy for Jeremy Renner's character, the earnest mayor of Camden, N.J. —JZ
1.
Inside Llewyn Davis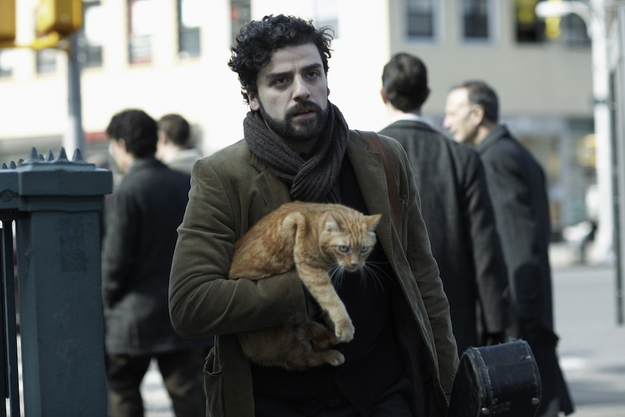 CBS Films
Directed by: Joel and Ethan Coen
Written by: Joel and Ethan Coen
The Coen brothers have made one of their most subtle, affecting, and sympathetic works in this film about a guy who is a total failure, not to mention stubborn, impatient, and an angry jerk. As the titular struggling singer-songwriter with too much artistic integrity to succeed in the early 1960s Greenwich Village folk scene, Oscar Isaac (Drive, Robin Hood) gives a breakout performance that offers multitudes of complicated and conflicting desires and despairs, not to mention a musical talent that is worthy of attention on its own. While the Coen brothers' 2000 film O Brother Where Art Thou was officially billed as a semi-modern adaptation of Homer's The Odyssey, you could make the case that the obstacles they throw in Llewyn's way are no less cruel. —JZ